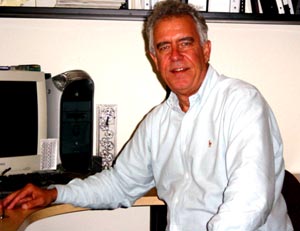 We love what we do.
The passion we have for our work enables us to take ownership of our clients' projects. We constantly strive to deliver the highest-quality products possible. There is no greater satisfaction than delivering a finished product that helps a client reach their goals and objectives.
Our Mission And Promise To You
Our dedication to providing the best solutions for environmentally safe printing products is demonstrated in everything we do.
We are committed to...
•Lower waste in our national landfills of which approx 60% is made up of paper and printing waste through the sales, promotion and use of environmental paper and printing processes.
•Offer alternatives to traditional ecologically offensive products and teach consumers why they should choose our eco based product lines.
•Maintain a low carbon footprint with all production of goods, packaging and marketing.
•Meet corporate objectives with a minimal impact.
•Align ourselves with like- minded business' and people to achieve mutual goals and organically grow our business.
Greg Barber Company started shortly after the 20th anniversary of Earth Day, 1990
Greg Barber Company started shortly after the 20th anniversary of Earth Day, 1990. I remember seeing Connie Chung state on national TV that 60% of the landfill problems were due to paper and printing waste and then the following day, Earth Day, I saw middle school and high school students celebrating Earth Day.
I was sold. I decided to merge my paper and printing business into focusing on an environmentally mindful process.
We are constantly moving with the times and using eco based certified materials as they become available in the marketplace to acheive our goals. This is demonstrated in the evolution of paper that we offer. We first started promoting 100% post-consumer waste (paper made from paper), then moved onto chlorine free paper (which avoids producing dioxins, a deadly toxic chemical when mixed with other chemicals it can cause cancer) and now offer Tree Free Paper made from materials such as hemp, denim, sugar cane, bamboo, coffee, banana, mango, lemon. and 100% PCW ( 2nd generation tree free).
As with materials, we also stay current on the demands of technology. We moved into digital printing as an additional print medium since digital is the most cost effective and qualified process for the short run high quality jobs we run.
Communications Art Magazine in 1998
I was honored in Communications Art Magazine in 1998, as the first Eco Kudo award winner for Environmental Printing. We were also recognized in How Magazine for a print job on denim. Most recently we were featured on numerous pages of the Internatinally known book titled Print and Production Finishes For Sustainable Design written by Edward Denison and published by Rotovision. Recognized in Denison's book for sustainable jobs for clients such as Feed, Diesel Jeans, Landfill, Green Maps, Green Apple Cleaners, and more. You can order this terrific book at Amazon. It is because of honors like these from industry experts that we are confident in our commitment and the guiding principles of our company. Greg