Biodegradable & 100% PCW Banners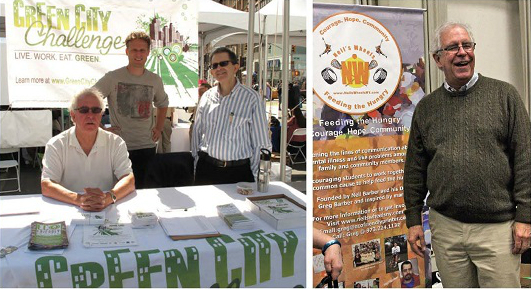 We sell biodegradable banners and recyclable banners made from 100% Post-Consumer Waste "recycled plastic" soda bottles.
We are on a mission to eliminate plastic from our landfills. By using our 100% recycled plastic (PET) banners, you are eliminating plastic from our over-crowded landfills.
BIOflex® FL is a 15 oz. front-lit, biodegradable, coated banner/billboard material. In landfill conditions (darkness, high heat, moisture, and lack of oxygen), BIOflex attacts microbes that break down the PVC within 3 to 5 years. It is latex compatible and contains no toxic materials, making it a functional, environmentally progressice PVC substrate.
We are committed to using environmentally-friendly UV ink products that are formulated to leave a small green footprint and to protect human health.
Banners are offered ni a wide variety of shapes with well-crafted hemmed edges and grommets, making them ready to hang or lay flat as a table top display. Our banners fold easily, travel well, do not wrinkle and are waterproof, making them both an interior and exterior product.
We also offer retractable banners that roll into a durable aluminnum stand that is accompanied by a zippered shoulder strap case, making this product convenient to transport and travel with.
For more information, email greg@gregbarberco.com or call Greg at 973.224.1132