Our reusable canvas tote bags have extra wide gussets and have the Green Way ® logo printed on the front of the bag. Handles have reinforced stitching for carrying heavier items.
The Green Way ® label means it's natural, recycled or sustainable packaging that meets an exacting set of environmentally compatible requirements for both materials and manufacturing. It's a great retail packaging solution for today's eco-conscious market. And it's designed to be as beautiful as it is eco-friendly.
The Eco Friendly Printer offers custom printing services on the sited eco canvas tote and other select eco-friendly bag styles and colors. . We suggest one color treatments with a toning technique coupled with single sided layouts to maintain a lower production cost and still be effective.
Please note this product is made in India. The International production of this product is offset by the Green Way ® label and our desire to offer you an affordable eco conscience product.
A recommended minimum order is 150 for custom printing and can come in at approx. $4.50 per bag for basic 1 sided printing applications. All jobs will be quoted upon submission of art work, and pricing will be based on quantity, lead time and design.
Sample product below:
Size: 12 1/5 X 8 1/5 X 131/2
Multiple color and double sided print options are available.
See bag below: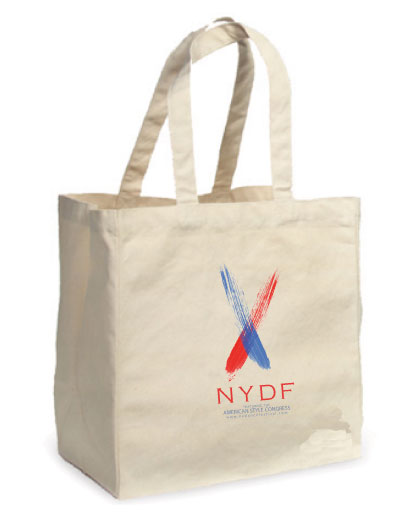 EFP Eco Tote client sample