BROKEN CARTONS AT HUGE DISCOUNTS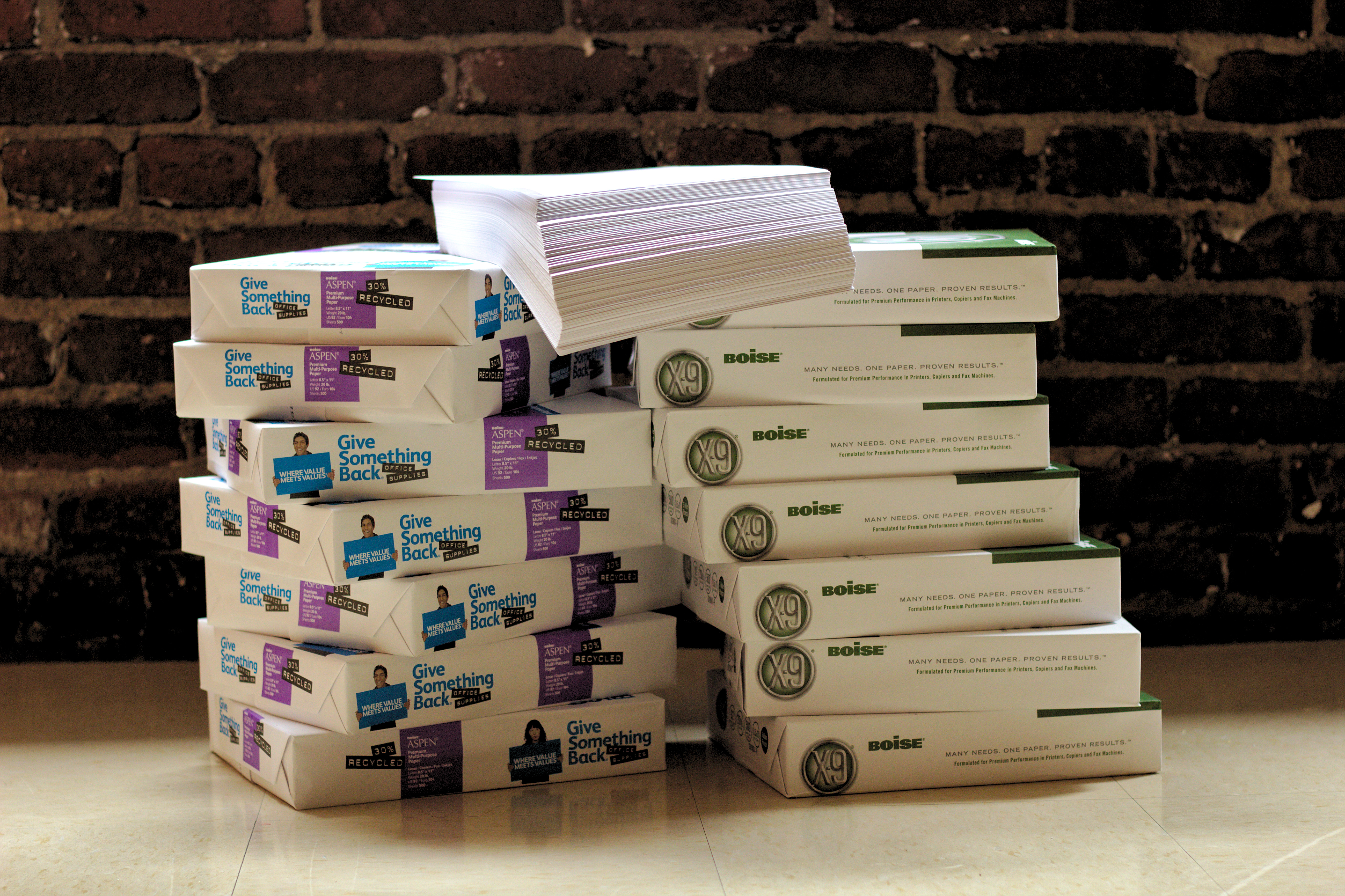 We are known for a wide variety of environmental paper choices. Our featured lines are 100%
Post-Consumer Waste recycled. We have Cascades Enviro in 50, 60, 70, 80, and 100# text and 80 and 100# cover. Our Mohawk and Neenah lines come in 70, 80 and 100# text, and 65#, 80#, 100#, 110# and 130# covers. We also feature Tree Free Papers in Sugar Cane, Bamboo, Hemp, Seed Paper, Mango, Banana, Coffee and Lemon fiber, that are mixed with PCW paper fibers.
We can move fast on your printing, as we stock most of these lines. Please clck the link below to see our Swatch Book of Paper Samples and scroll thru over 60 colors online.
Click
Check out our swatch book of paper choices!