Pocket Folders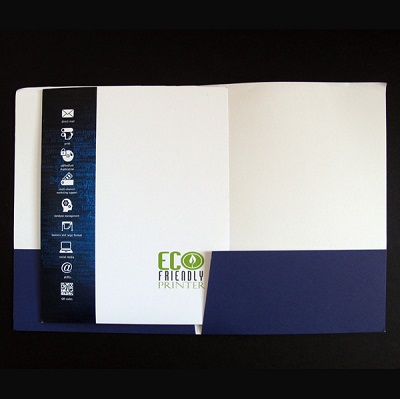 Like all of our items, you can choose from over 60 colors on our E Book swatches, and we can offer more items from additional paper mills if needed.
The common style for pocket folders is 9 x 12, with two 4" pockets. Depending on quantity needed we offset 3 versions.
6 x 9 with 3" pockets of 100 and up.
9 x 12 with 4" pockets for quantities of 750 and up.
9 x 12 with 4" pasted pockets for quantities below 750.
9 x 11.5 with 2.5" pockets printed digitally offering the ability to have variable copy on each folder for those special meetings.